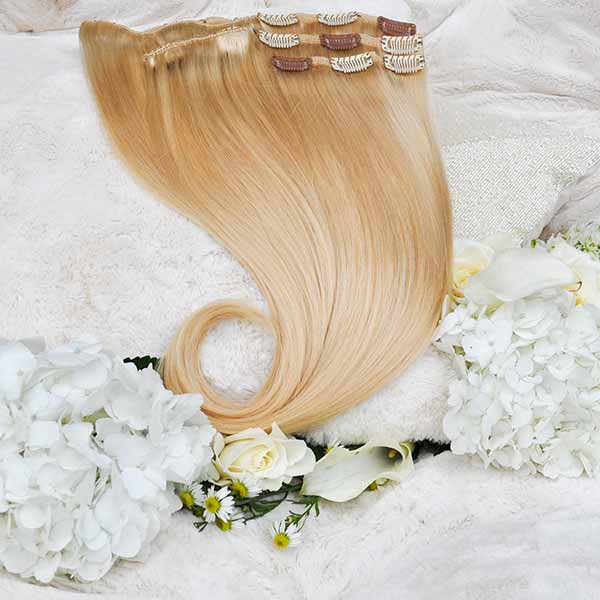 REMY HUMAN HAIR CLIP-INS
---
Remy Hair means the cuticles are facing in the same direction and intact, ensuring longer lasting quality. Choosing Remy Hair allows you to treat the extensions similar to your natural hair, but with less daily maintenance. Our Remy Clip-In Hair Extensions are carefully crafted by hand with the highest quality materials, allowing the hair extensions to fit comfortably and the colors that blend naturally for instantly believable results.
SHOP NOW!
SYNTHETIC HAIR CLIP-INS
---
Our Synthetic Clip-In Hair Extensions feature our signature Fiberlite Technology, designed to mirror the look, feel and weight of natural human hair. The synthetic hair fibers are heat friendly up to 320 degrees. Our hair colors are blended with multiple shades, creating a dimensional and natural result. Just like human hair, the fibers have both a shiny and matte appearance. This makes Fiberlite the most realistic synthetic hair extensions on the market.
SHOP NOW!