CLIP-ON BANGS
---
Rock this bangin' hairpiece when you want to exude more personality and a more youthful look. These magical Clip-On Bangs give strength and shape to your style, while softening and flattering your features. The temporary application is the best part; no more awkward grows out phase! This natural looking hairpiece makes it safe to try hair trends without the commitment of changing your everyday look.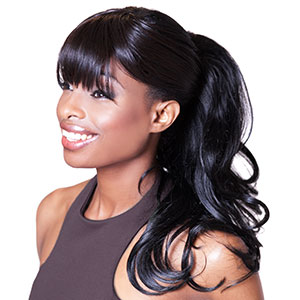 CLIP-ON PONYTAIL
---
Playing dress up is fun and easy with our natural looking, versatile Clip-On Ponytail. The 3-in-1 feature allows you to wear a pony in two different styles and lengths, or as a fall hair extension. This hairpiece allows you to achieve more styles, and is the perfect accessory to any outfit for every occasion. Enjoy a custom fit with our adjustable, flexible strap that secures simply and comfortably into your natural hair.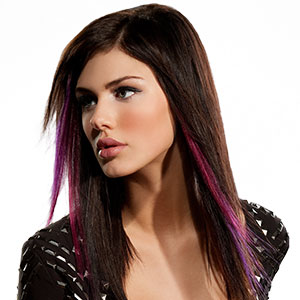 COLORED CLIP-INS
---
These Colored Clip-Ins are designed to add a temporary pop of color to your hair. Simply secure these hair pieces with the ease of applying a simple barrette, and you can instantly change up the hue of your hair to reflect the season's hottest trends. Achieve more color variations to your look by adding a splash of color, hi/lo lights, or an ombre effect without chemically treating your hair.
Synthetic-Hair-Piece-Clip-On-Bangs-015-LOX-Hair-Extensions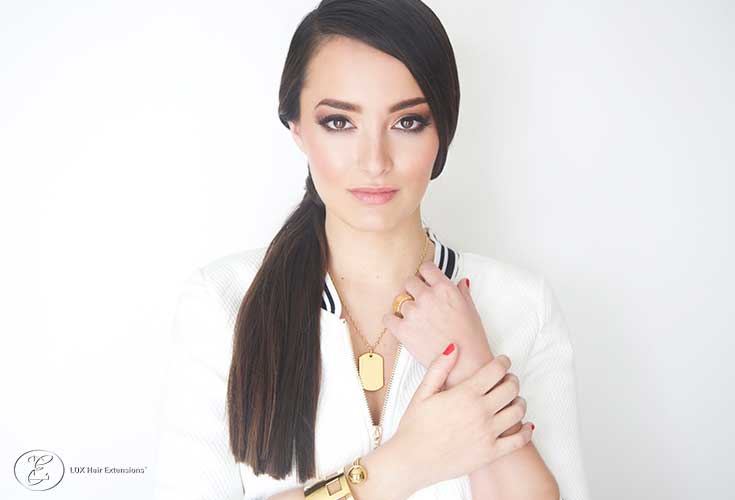 Hair-Piece-Clip-On-Ponytail Dark Brown-LOX-Hair-Extensions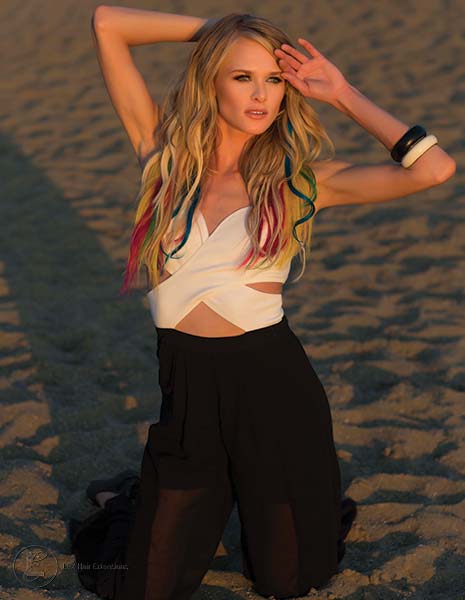 Colored Clip-In Hair Extensions 991 992 993 994 995 998-LOX Hair Extensions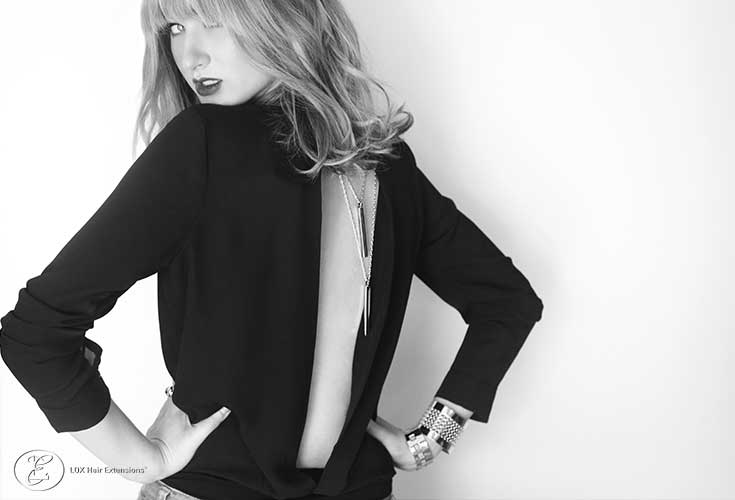 Hair-Piece-Clip-On-Bangs10-613-LOXHair-Extensions
Hair-Piece-Clip-On-Ponytail-015–LOX-Hair-Extensions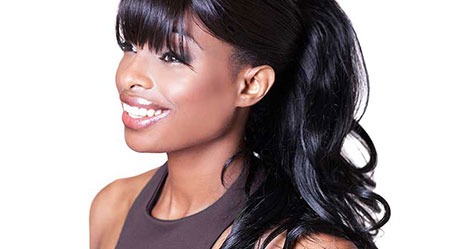 Hairpiece—Clip-On-Ponytail—476×249—LOX-Hair-Extensions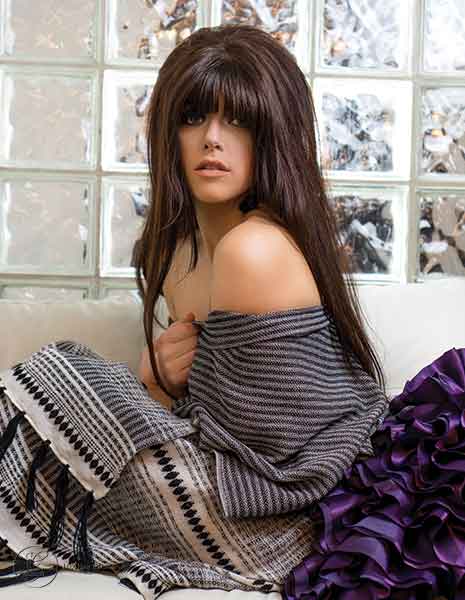 Hair-Piece-Clip-On-Bangs-015–ynthetic-LOX-Hair-Extensions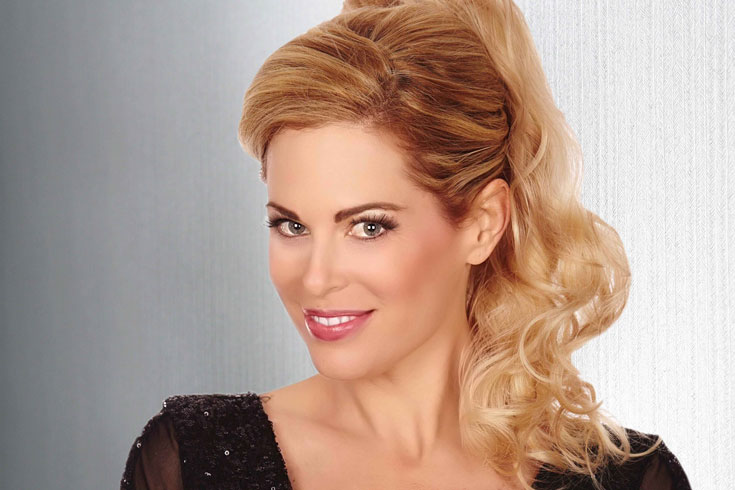 Synthetic-Hair-3-in-1-Ponytail-12-and-16-inch-Golden-Blonde-LOX-Hair-Extensions-3
Colored Clip-In Hair Extensions 995 991 992-LOX Hair Extensions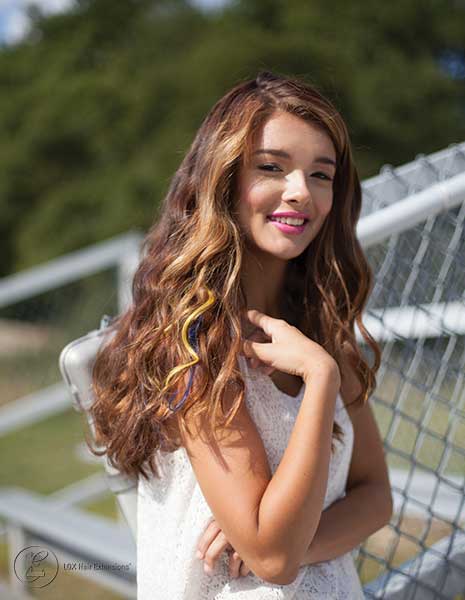 Colored Clip-In Hair Extensions 991 998 School Spirit-LOX Hair Extensions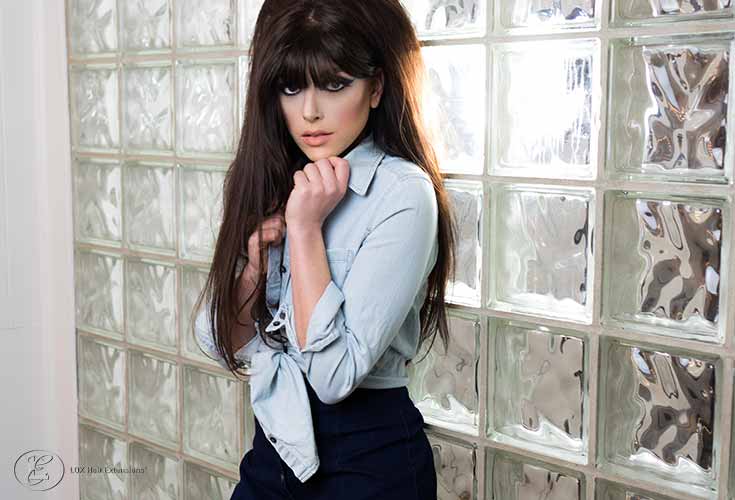 Hair-Piece-Clip-On-Bangs-015-LOX-Hair-Extensions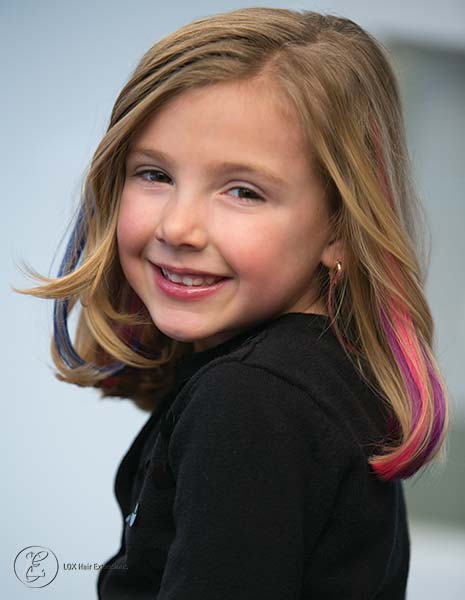 Colored Clip-In Hair Extensions 991 994 995-LOX Hair Extensions
Frequently Asked Questions
Choosing the color of your hair piece is easy if you follow the simply guidelines below.
Professionals: Remember to use the color ring toward the hair's ends for the most natural result. Choose multiple tones of strands, or pre-blended wefts for a realistic blend. We have a wide selection of colors to choose from, our human hair products can be custom colored.
Please be aware by coloring our product you will have altered the product and as our warranty states any alterations to the product voids the manufacturers warranty. Should you desire to color the extensions we recommend reading our tips on how to color your LOX prior to the process, and always use a test strand for a safe result.
Consumers:
We believe our website properly illustrates our color options, however, for expert advice you may always submit a selfie here to have our in staff stylists provide you the best recommendation.
For our Micro bead extensions we recommend  scheduling a consultation with one of our licensed LOX Extensions Professionals. To find a professional near you please contact us by one of the following options: phone at 888.LOX.0110, online chat, or by submitting our contact us form.
Steps for Shampooing:
Before shampooing, gently remove any tangles with a wide tooth comb, pick or brush. Holding the extensions at the clips, rinse the extensions with cold water (using warm or hot water will damage the extensions). Let the water run in the direction from clips to the ends of the hair. To avoid tangles do not drench the hair extensions.
Shampoo the hair under cold water and gently stroke the hair downward starting from the top of the weft down to the ends.
Allow extensions to dry overnight.
Steps for Conditioning:
Condition the hair in a downward stroke while leaving the conditioner in for 3-5 minutes. Do not apply the conditioner at the base of the extensions.
Carefully brush the hair while conditioner is still in.
Rinse thoroughly with cold water.
Blot (do not scrub) hair dry with a towel and allow to dry overnight.
Blow drying should be done using a cool setting only. Allow time for cooling when curling synthetic hair, this cooling time forms the shape.
Take a 1 inch strand and warm it up by quickly running the iron down from top to bottom.
Start at the bottom and insert curling iron. Roll to the top of the extension piece. Hold in place until strand feels warm, NOT hot.
With the other hand hold a small towel. Carefully slide hair out of the iron and keep in a circular form. Hold the hair in place with the towel and allow the curl to completely cool.